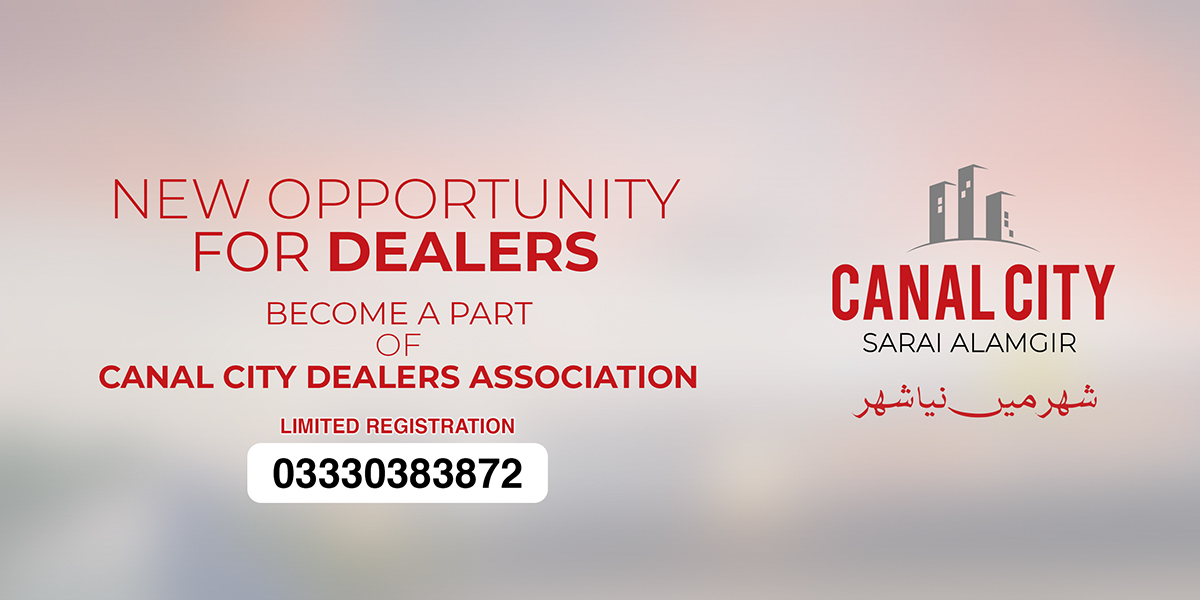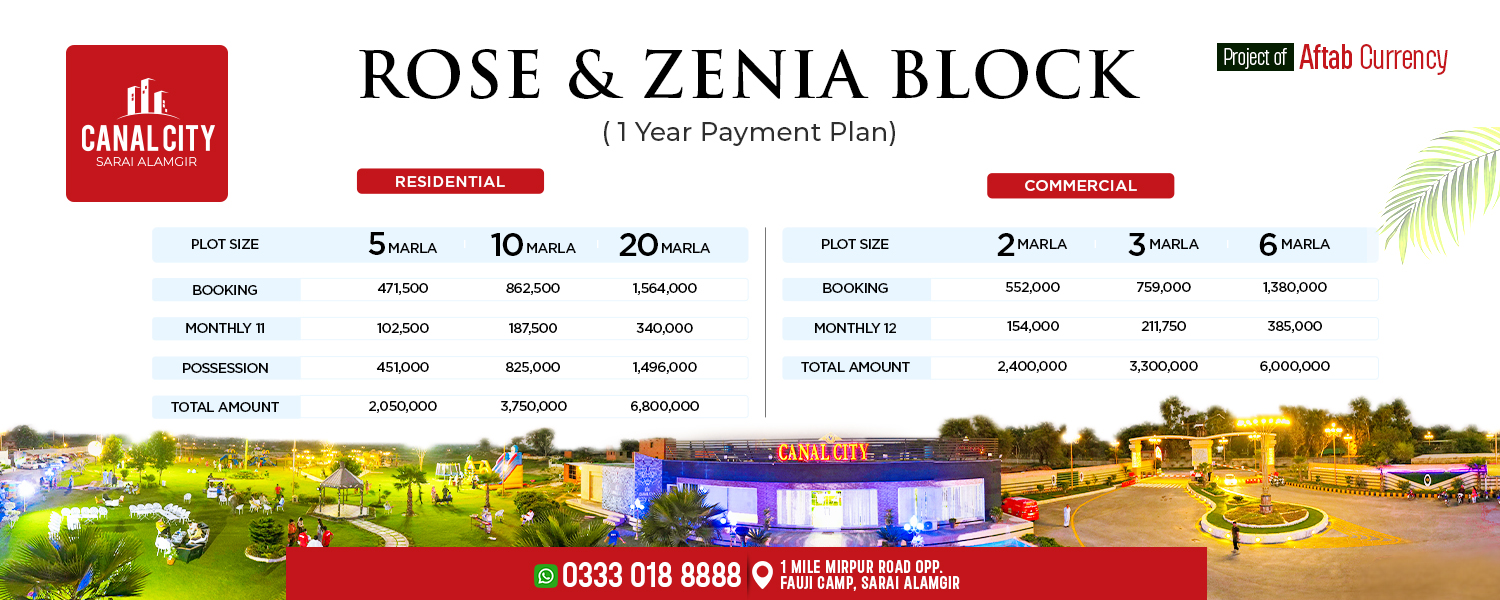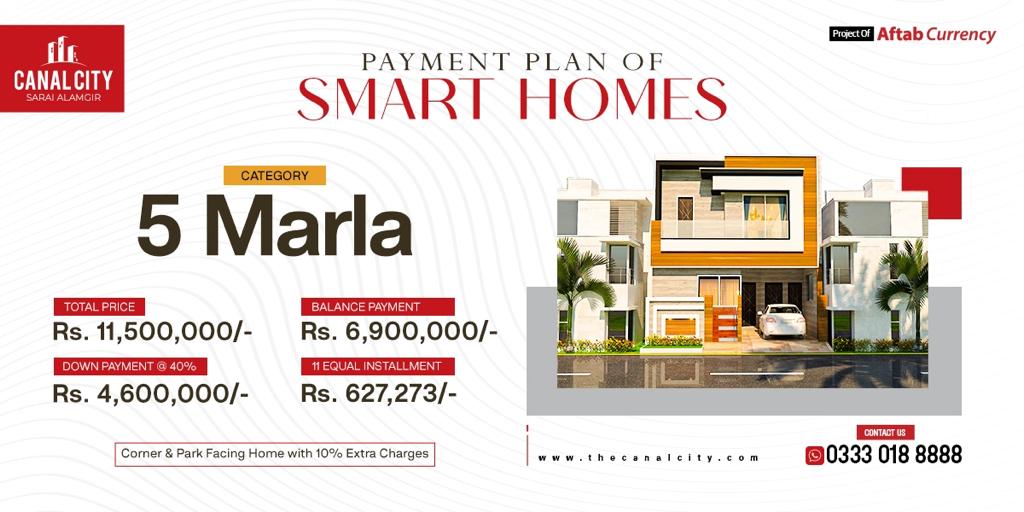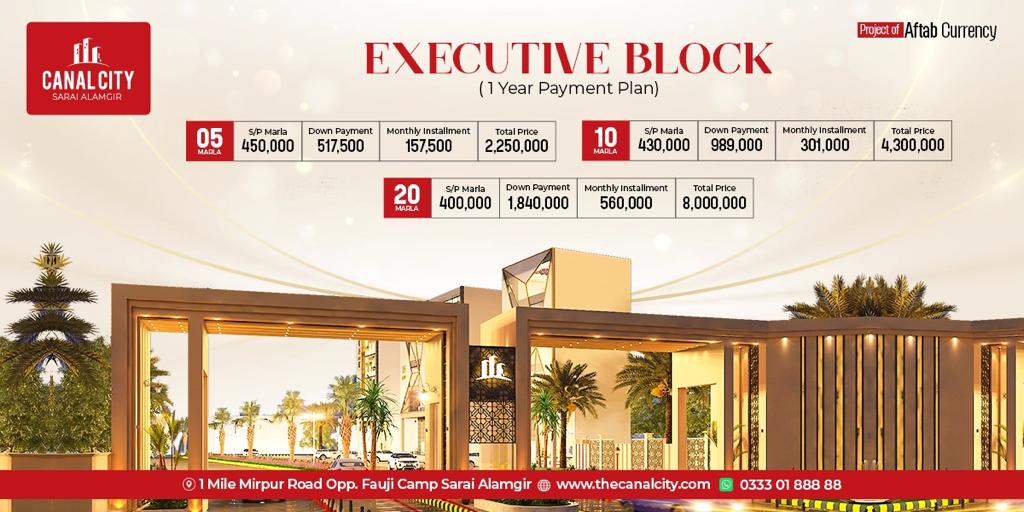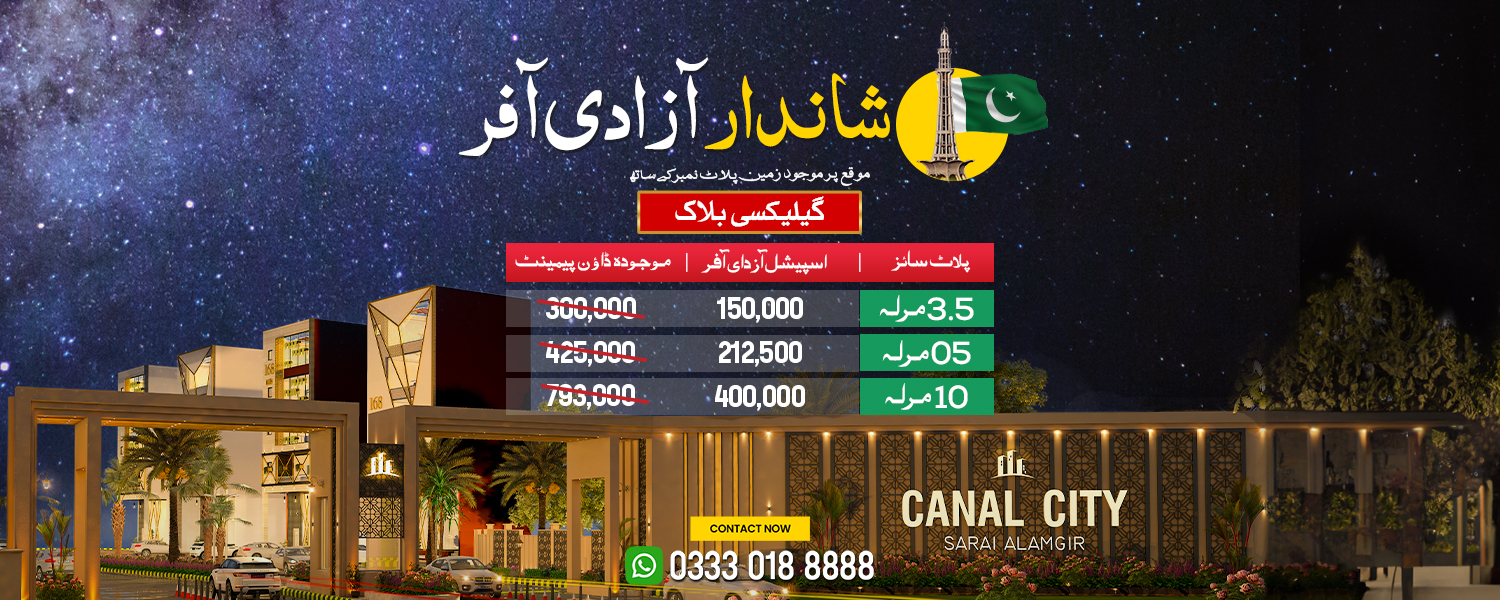 ABOUT THE CANAL CITY
An exclusive project of Aftab Currency property sector located within the picturesque city of Sarai Alamgir in District Gujrat. A handpicked location like no other, with lush green meadows, blue sky's and a soul enriching tranquil incoming cool breeze from the nearby flowing river. This is 'Canal City'.

Our aim is to empower both local and overseas investors with absolute confidence and security to their buying decisions, whilst delivering world-class residential and commercial solutions.

'Canal City' has been meticulously planned to create innovative and captivating lifestyle opportunities for residents at affordable prices. We have created a city within a city, by flawlessly integrating residential, retail, and commercial space with world-class attractions for our residents to enjoy. Our project is revolutionary and is the first to encompass inclusivity amongst diverse income levels. Our pricing model and payment package appeals to all both social and financial categories, from first time buyers to established high net worth individuals.

We have a strong faith in our future. We set off confidently in the direction of our dreams, with a forward-looking fast paced approach, and within a short span of time, we are already amongst the most prestigious and trusted names in the real estate sector of Pakistan.

Canal city is no longer just a dream, but a reality we promise to deliver.