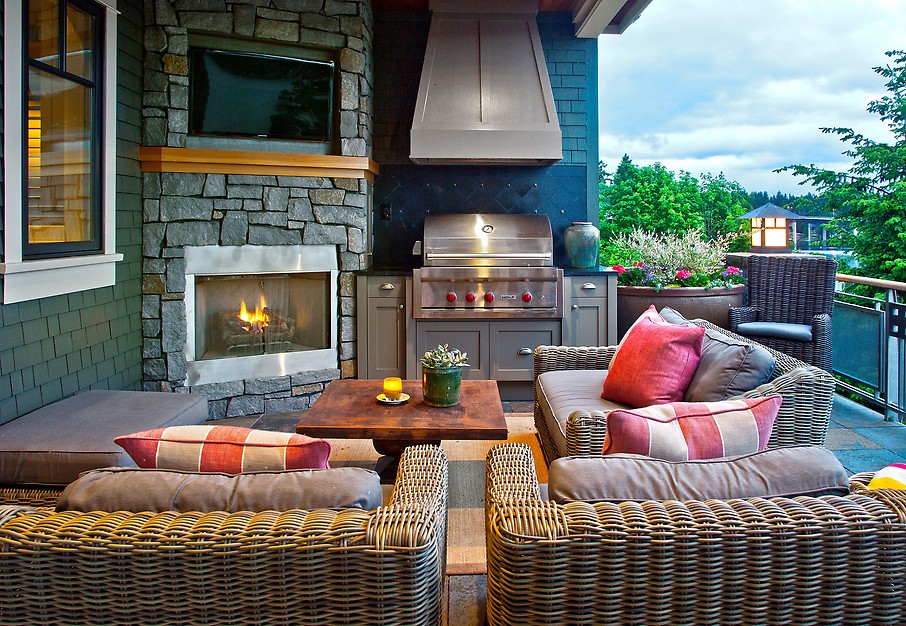 Are you interested in luxury homes? Well, who doesn't? If you are living in a house with no luxurious features added to it, then you need not worry about that because whatever is not done in the past, it will be done right now. As you are aware that summer is on its edge, and a fun time is just about to begin. Summer is the time when you can spend a lot more time in your swimming pool and backyard because summer activities know no limits. So, why not setup your kitchen outside as well? Where you can enjoy the party while cooking delicious food for everyone. Now you might be wondering that setting up a whole kitchen outside would take so much time, and you also have to hire a professional for the complete setup.
Fire it up with Latest Grill
So, first of all, you must remember that the outside kitchen is not similar to the one that is inside your house, and most of the equipment added to it are also a bit different. So, the first thing that comes first and is purchasing a grill for your kitchen. Now you need to make sure that this grill should have both wood heath and gas heating options depending on the type of grilled food you want. Also, it should be easy to manoeuvre, because sometime you would like to BBQ delicious chicken right beside the swimming pool. As for the size of the grill, you should understand that size of your family and the expected number of guests at different events.
Comfortable Seating
The next thing is to find update your seating options as well. Currently, you might have patio furniture laying around your backyard, but if you want a decent dinner outside in your kitchen, then for sure, you would require a dining table with chairs because it would be simply awkward if your guests have to keep the plates in their lap to eat a beefsteak.
Basic Kitchen Features
Now comes all the basic necessities for the kitchen like an outdoor oven, a fridge, counter, smoker, a sheet or hood to cover up the kitchen, ice-machine, kitchen sink etc. Obviously, while you are choosing all of these things, it is really necessary to consider that all of this equipment is going to be out in the open. So, first of all, you should arrange a removable or sliding hood that would allow you to either choose to cook in the open then you can remove the shade, or if the weather situation is bad, then you can cover it up to save all the kitchen equipment.
Additional Features
Obviously, simply adding these things won't be enough because it is also necessary that this kitchen should be comfortable enough for you to enjoy all the party perks while you are cooking. So, first of all, there should be a source of entertainment as well as a stereo system or an LED display. Besides, this misting fan would be a perfect addition to beat all the heat.