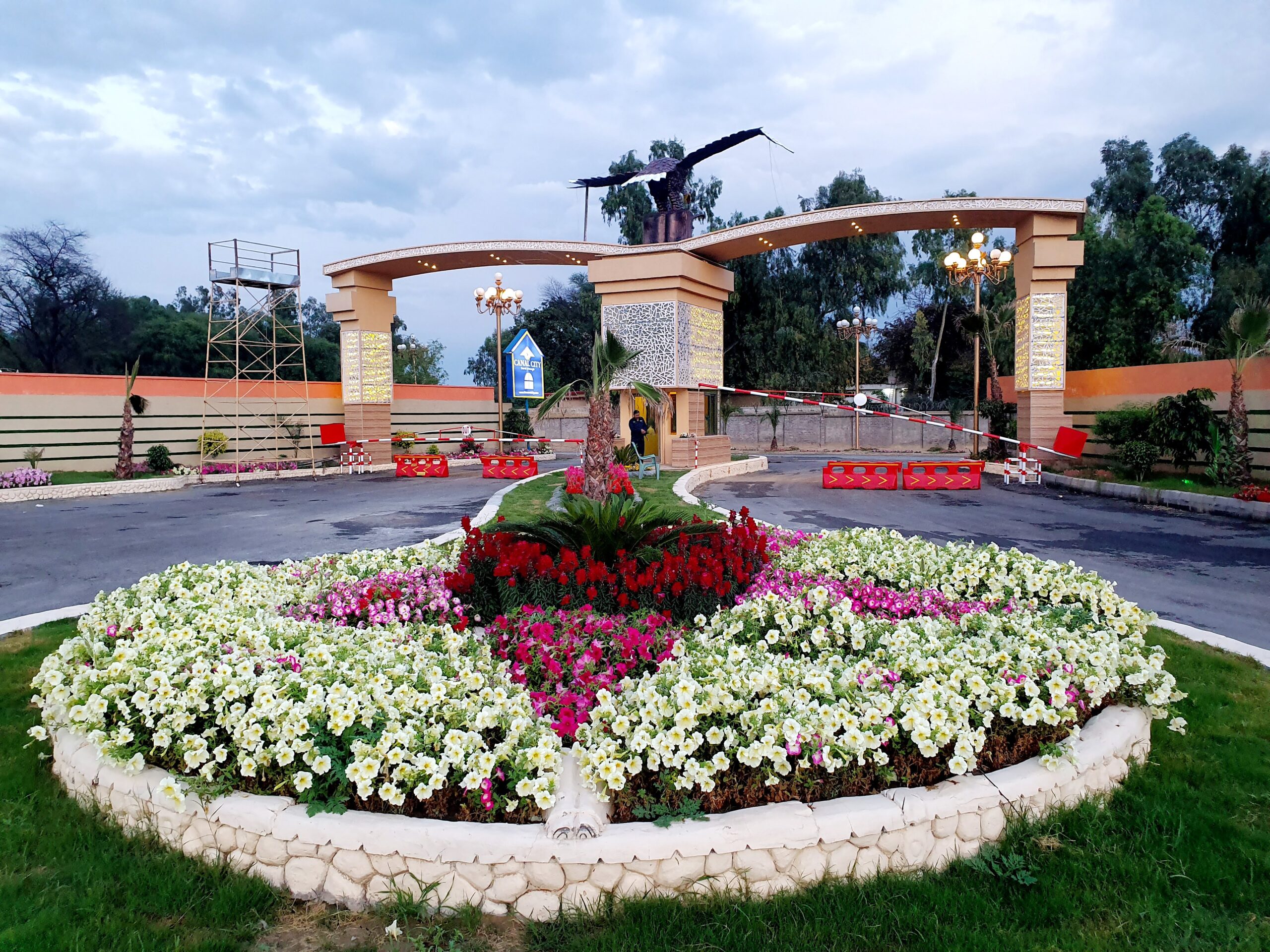 The wonderful locality of Sarai Alamgir, Gujrat has several historical traditions to its name but is yet to become a renowned residential location. However, the city's development progress may be picking up the pace very soon with Canal City, a brilliant new addition to Sarai Alamgir's real estate landscape.
Let's count why investors or buyers invest in The canal City Housing Society???
Canal City is included in Sarai Alamgir City Papulation and Municipal community area which means that Canal city is eligible for all City Local Services, development and delivery in the metropolitan area, local municipalities share that qualified with district municipalities.
Canal City is a Gated Community with Boundary walls that provide society with more safe grounds.
Canal city Kharian is in front of Military Camp, that makes Society area safer and within Peace surroundings.
D.      Water access in housing societies are not that easy as in The canal city, Water management system is very unique, Groundwater Flow and the Water Cycle is in smooth performance. Soil is also very fertile due to close Sarai Alamgir canal flow.
E.       Canal City provides net cash and in easy instalment, payment plans for investors and residentials
No File system in Canal city is really the main attraction and also a safe mode for investment without any ambiguity. Plots assigned with allotted location and numbers.
Canal City is also near to all basic facilities like Mosque, Green Park, Kids Play Area, Tuck Shop and More important Fuel Pump which is next to canal city housing Society.
All these facilities make investors investment safe and secure in Canal city Sarai-Alamgir. Like any worthy housing project, Canal City offers an experience that goes above and beyond in providing residential comfort and convenience.  it soon becomes clear that the developer did, in fact, put a lot of heart and soul in seeing to its development.